https://buffaloturbine.com/wp-content/uploads/2016/11/Clarke-Logo.png
46
237
bsinger
https://buffaloturbine.com/wp-content/uploads/2017/08/logo-redtail.png
bsinger
2016-11-02 12:56:08
2016-11-02 12:56:08
New Partnership between Buffalo Turbine and Clarke mosquito control and services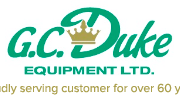 https://buffaloturbine.com/wp-content/uploads/2016/08/GC-Duke-Logo.png
95
226
bsinger
https://buffaloturbine.com/wp-content/uploads/2017/08/logo-redtail.png
bsinger
2016-08-30 11:40:41
2016-11-02 12:59:59
Buffalo Turbine and GC Duke Partnership
I've worked with many people on the Buffalo Turbine team thru the years, and they have always all had one goal in mind- their customers.  Their innovation and enthusiasm for helping the industries they serve is refreshing when combined with the passionate people they hire.  I have loved being on a first name basis with the crew- Paul, Lou, Cheryl, Jody, Brian- they make me feel like family.
In our years cooperating with Buffalo Turbine, I have been able to experience, first hand, their impressive and persistent pursue of quality, reliability and overall customer satisfaction which sets them apart from the competition.
As one of its key suppliers, Tele Radio has always been committed to providing wireless control solutions in par with the highest standards demanded by Buffalo Turbine.
However, what really sets them apart, is the technical competence and personal commitment of Buffalo Turbine's management and employees, a feature only surpassed by their human qualities.
I must say working with Buffalo Turbine has been a challenging yet very rewarding journey for me. I have learnt to truly admire this company as a perfect example of American ingenuity and determination.
We are proud to be part of the Buffalo Turbine family and are committed to keep meeting and exceeding their extremely high standards and total devotion to customer satisfaction.